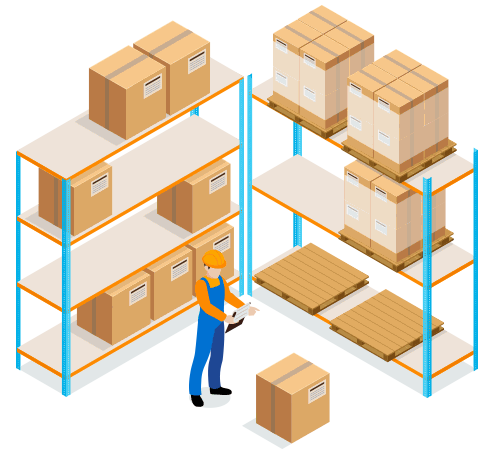 Inventory Management
Improve customer service and profitability with real-time access to available inventory, inventory in transit, and inventory costs with inventory management from Axanta.
What's in your warehouse? Axanta gives you a real-time view of your inventory and allows you to segment inventory by department, division, category, sub-category, define flexible valuation methods, identify out-of-date inventory, know your current inventory availability across multiple warehouses, set replenishment reorder points and associate purchase orders with preferred vendors for each item.
Accurate Costs
Accurately track costs of goods sold and inventory holding costs. Select a different valuation method for each inventory item. Create GL entries directly from inventory transactions.
Multiple Warehouse
Manage multiple warehouses with location-specific inventory quantities, and allocations. Replenish inventory from a central warehouse to other warehouses automatically upon receipt.
Multiple Valuation
Use standard cost, moving average, FIFO, and item-specific methods. Select a different valuation method for each inventory item. Make direct adjustments to cost and physical inventory count using reports and inquiry screens.
Key Inventory Management Functions
---
Detailed Features
---
Product master with all possible dimensions
Costing methods Moving Average, Lifo and Fifo
Product types i.e. Stockable, Service and BOM
Multiple barcodes per product
Multiple unit of measures
Bill of material or recipe
Auto production (auto-create production journal upon sales)
Multiple Locations and bin locations
Stock counting (allows back-dated counting).
Stock picking (Picking strategy supported are Fifo, Lifo and Fefo (First expiry first out))
Stock transfer from one location to other
Transaction specific cost correction.
Detailed stock on hand report
Stock expired and new expiry report
Cost price variation report