Axanta Warehouse Management System
Optimally manage all your resources within the distribution process.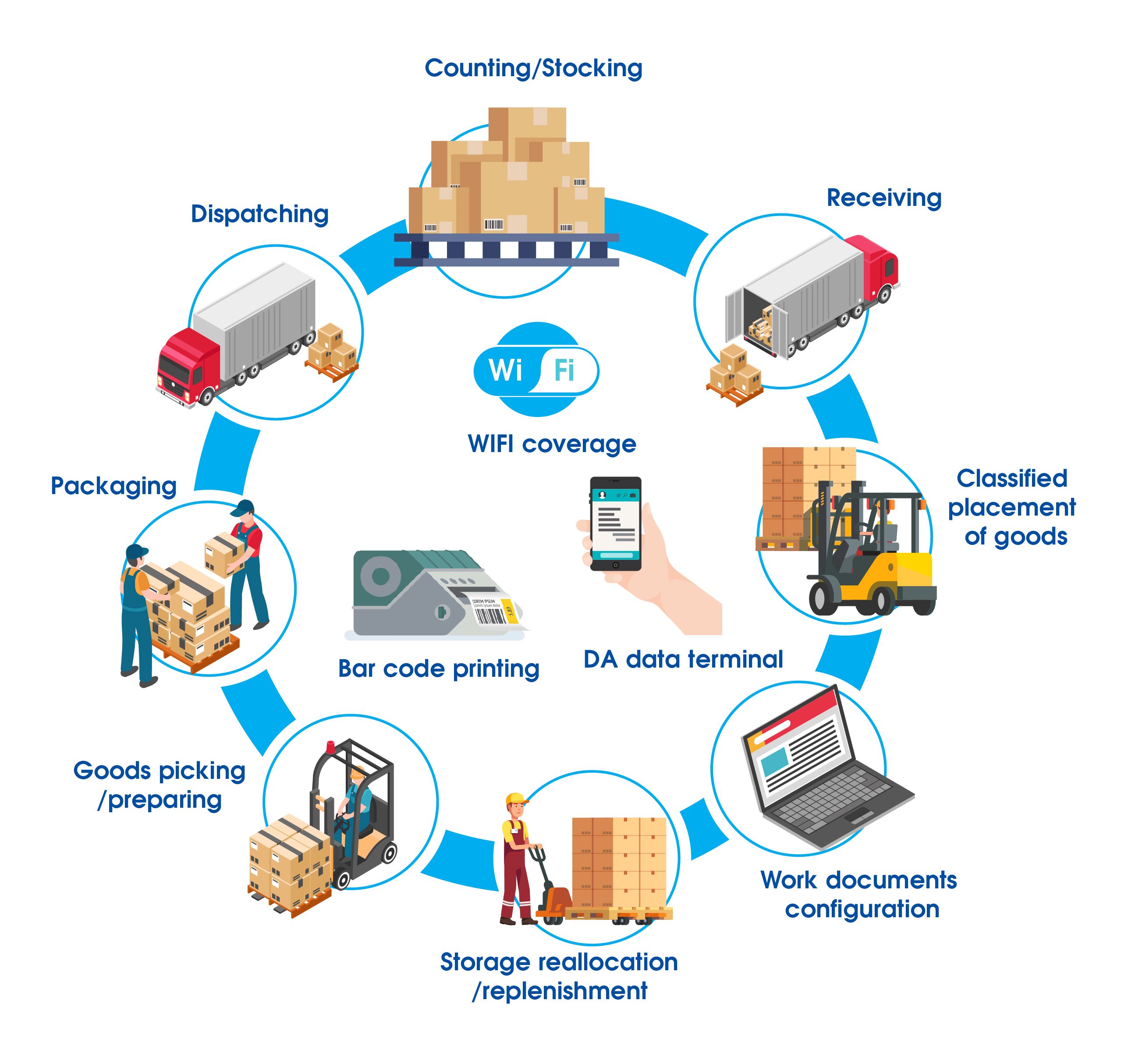 Optimize Operational Excellence with
Axanta WMS
Axanta's warehouse management solution focuses on automating warehouse operations that includes distribution, inventory tracking and keeping costs & errors to minimum.
Our Solution is seamlessly integrated with Axanta ERP which optimizes the entire warehouse operations, giving the exact data visibility to make better decisions.
Axanta WMS is a cloud-based solution that offers numerous benefits to the users. It allows you to conduct the business as usual, minimizing any downtime and loss of productivity.
Leverage our end-to-end cloud-based solution to keep your operations running smoothly and quickly.
Process Optimization
Seamlessly optimize your processes within the warehouse. Take off the burden from your team for outgoing shipments. Calculate optimum location for each item, ensuring efficient use of space. Maximize Efficiency & Poductivity, and have a positive impact on the overall business
Inventory Visibility
Get real-time data on your inventory through barcoding, serial number & RFID tagging. Document each item as it enters the warehouse. Create forecasts & get insights into which product are most popular with customers during specific time of the year.
Customer & Supplier Satisfaction
Under such a system, customers & Supplier enjoy overall improved order fulfillment, reduced delivery lead times & fewer order inaccuracies. Axanta's system driven efficiency helps you reduce friction with suppliers or end customers.
Detailed Features
---
Mobile-friendly interface
Advanced Shipping Notifications
Provide automatic backorder generation and management
Support for mobile scanners and other handhelds.
Ability to generate complete list and packing slips as orders are created.
Ability to receive and add both scheduled and unscheduled deliveries
Process goods and allocate warehouse space to them
Track inventory across every stage and warehouse location
Cycle Counting: Count few products each business day throughout the year
Cross-docking: Route goods to fulfilling existing orders
Input orders from a variety of sources and dynamically create an order
Pre-stage goods and optimize orders based on multiple factors of need, location and inventory levels.
Cartonization: Determine the number of shipping cartons required for a single order based on the product and carton dimensions
Complete audit trail of activity
Receive information in real-time through integrated ERP
Immediate access to critical information such as receipt information, new orders, inventory levels, reports and distribution activities
Analytical Report to give a complete view of warehouse from a single screen.